301 Tesconi Circle, Santa Rosa, CA 707.237.2129 © AVID Innovation, 2011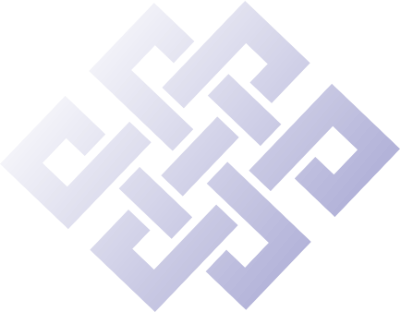 Automated Hot Box
An automated Hot Box consists of a traditional hot air stream hot box, as well as an
automated means of manipulating the tubing within the air stream. Automating the thermal
bonding process can significantly reduce operator induced variability in the tubing product
and increase end product consistency and quality.
Click Here for more details on the AHB200 Automated Hot Box product page
Manual Hot Box
Often used in the low volume R&D phase of product and process development, the
manual hot box is an economical choice for thermally bonding polymer tubing components
together.
Click Here for more details on the MHB200 Manual Hot Box product page
Jacketing & Necking Machine
A heated die is drawn over tubing to draw it out to a precise OD. Process parameters
include distance and velocity, and up to 10 process sets can be stored in the machine for
instant retrieval.
Click Here for more details on the JNM200 Jacketing & Necking Machine product page
ND-Yag Laser Welder
Cutting Stainless Steel has never been easier. Our ND-Yag laser welder platform is built
on a solid, ground top machine base platform and includes a 4-axis motion system that
allows preceise control of X, Y, Z and theta movement of the weld target. The touch
screen user interface is intuitive, bright and easy to read. Custom profiles can be
programmed and stored for later recall.
Click Here for more details on the LW200 Laser Welder product page


Pulsatile Fatigue Tester
This fatigue tester hydrostatically pressurizes and depressurizes tubing at a rate of up to
60 Hz. The rotational motor speed is accurately controlled and converted into a
reciprocating motion that presses on a diaphraghm. The pulsing motion of the diaphraghm
then pressurizes and depressurizes the attached tubes. A vision camera system
measures tubing displacement and captures and records the data.
Dipping Machine
This dipping machine can be used for a variety of industries and applications including
hydrocoating, plastics overmolding, form building, etc. The basic User Interface allows for
three different motion profiles to be programmed and selected. Unlimited additional
profiles can be added with a custom User Interface upgrade to either a remote panel or a
touch screen.
Click Here for more details on the DIP200 Dipping Machine product page

2-D Track Tester
A customizable user interface allows unlimited programming and recall of motion and
process parameters via a configurable menu system. Tracks are replaceable and easy to
change out yielding higher throughput than traditional fixed track tester designs.
CO2 Laser Bonder
The LB200 CO2 Laser Bonder from AVID Innovation represents the latest in cutting edge
Laser Bonding technology. Utilizing a CO2 laser and state of the art motion control,
automating your laser bonding process has never been easier.
Click Here for more details on the LB200 Laser Bonder product page
Balloon Blower
The BB200 Balloon Blower from AVID Innovation is a state of the art balloon blower at a
very competitive price, offering unparalleled value in the industry. Take into account the
complete customization possibilities for your particular process, and the value grows
further still.
Click Here for more details on the BB200 Balloon Blower product page
Tube Cube
The TC333 Tube Cube from AVID Innovation represents an industry revolution in high
pressure tube clamping. Small, compact, affordable, yet able to hold tubing at up to
550psi process pressure.
Click Here for more details on the TC333 Tube Cube product page
Product Gallery
Below is a selection of AVID Innovation's product offering. These products have all been
successfully designed, tested and implemented in industry. We offer two different classes
of products: standard and custom.
Standard Products are typically applicable to a wide variety of applications, and often do
not require a high degree of customization (although we are always capable of
customizing any aspect of our products). Standard products are listed at the top of the
gallery and have their own product pages which contain a downloadable .pdf spec sheet.
Custom Products have also been previously designed and tested in the field, but often
require some aspects of the machine or process to be customized to a particular
application. Please call or email us to discuss your application for these products in
greater detail.


Burst Leak Tester
The BLT200 Burst Leak Tester from AVID Innovation combines high pressure burst testing
with static pressure leak monitoring to deliver a complete pressure test solution in a single
piece of test equipment.
Click Here for more details on the BLT200 product page

Automated Tip Former
The ATF200 Tip Former utilizes tightly controlled PID heating and adjustable airflows,
coupled with motion controlled mechanics to improve consistency, efficiency and reliability
over manual methods of tip forming.
Click Here for more details on the ATF200 Automated Tip Former product page


Bend & Free Recovery Tester
The BFR200 Bend & Free Recovery tester is a compact, fully integrated, user-friendly test
system for measuring transformation temperatures of Nitinol-based components and
devices. Testing is according to the ASTM F2082 bend and free recovery (BFR) testing
standards
Click Here for more details on the BFR200 product page